Friday, November 22, 2013
"Don't be afraid to give up the good to go for the great."
Wednesday, November 20, 2013
Time check:
1:38 AM
in the morning. My not-so-nocturnal-but-are-trying-to-be-because-we-have-to thesis mates and I are up all night (and day,) for our final thesis paper for the term. We're currently on a mini-break (we've been dealing with our thesis for the past 9 hours,) and as for me, I decided to make a blog that I'm pretty sure no one is interested in knowing about.
I can say we made a lot of progress considering that 9 hours:
College life sucks the fun out of everything.
And by everything I mean sleep.
Sleep for college students is like the most valuable thing to them, to us. It's what we need and sadly, it's what we lack. If at this moment we're supposed to be counting sheep, well, we're counting statistical data. So to all the preschoolers out there, take your nap times in school seriously. Savor it.
To all the graduating college students out there, you feel me??
The sad part of this whole thing is that I know that we will be staying up all day until who-knows-until-when for this paper. And I know it's ironic since I'm basically steering away from my academic responsibility right now when I could just continue with the paper and get it over with. It doesn't matter anyway, I know that we're not getting any shut-eye today.
On a lighter note, this is going to be our last day to polish our paper so I'm excited for that. The only thing that's going to withdraw that thought is that we're not yet done defending our paper.
And defense is already next week.
That's barely one week for preparation and rehearsal.
November month is a no escape month. I dislike this month.
Anyway, our mini-break is almost over. Time to go back and finish this mothertrucker. Thesis it (pun intended). Wish us luck!
Here is a song list I've been playing to keep me awake (since I don't drink coffee). THEY'RE REALLY RANDOM SONGS.
What Time Is It - High School Musical Cast
Surf's Up - Teen Beach Movie Cast
Disney Medley - Alex G and Peter Hollens
The Balcony Scene - Pierce The Veil
Just One Yesterday - Fall Out Boy
Wrecking Ball by Miley Cyrus (Remix) - Caked Up
How about you? What do you do to keep yourself from falling asleep?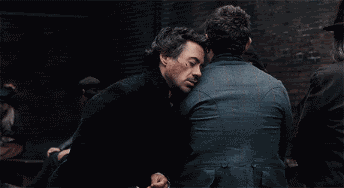 Posted by

Al D
at 2:33 AM
No comments:

Friday, November 15, 2013
Hey there. I'm introducing a little corner of quotes and sayings for my blog that I have taken from various places. The quotes that I have picked most likely struck to me in a way that it gave me source of inspiration, food for thought, or motivators that will help me along the way. Share your thoughts with me my commenting below. Enjoy!









"Sometimes things become possible if you want them bad enough."